Rachael Yamagata's Quiet

(閱讀全文)
Judy Yung's The Adventures of Eddie Fung seems to be pretty interesting. It is about Eddie Fung who was the only Chinese American soldier captured by the Japanese during World War II.
I found the talk on that book by Judy Yung and Eddie Fung on YouTube:
I think I have been wanting to go to Ukraine since summer last year or even before that. Well, it is about time to make this come true. I found a very cheap return flight from Germany to Krakow, Poland. And I am planning to take the train to Lviv and Kiev in Ukraine.
I have always wanted to see the Soviet style buildings in pre-Soviet countries. Especially after I have been in the Baltic States. EU citizens and also nationals from a few other countries such as Japan, Canada, and the United States can enter Ukraine without a visa. The only requirement is that your passport is valid for at least 6 months, when you exit Ukraine.
(閱讀全文)
Original version by 50 Cent featuring Justin Timberlake

(閱讀全文)
I paid another visit to Brussels in the first week of April this year. I did not have much time, but I still did some sightseeing. Basically, I went to places I have not been able to visit during my previous visit to Brussels.
Galeries Royales Saint-Hubert, world`s first shopping mall, opened in 1847.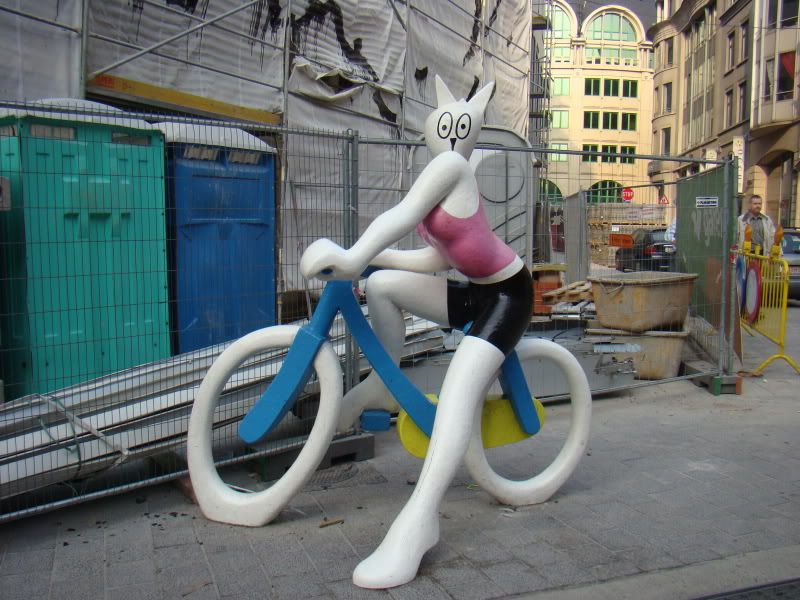 This funny looking Cat on a Bike (La Cycliste) sculpture by
Alain Sechas
could be found in front of the Galeries Royales Saint-Hubert
.
(閱讀全文)
My sister and I took the train from Amsterdam to Brussels on a day trip back in October last year. The train ride was not too bad. It took us 2 hours and 45 minutes to get to Brussels Central Station. There is no need to take the Thalys, because the duration is more or less the same with the regular international train. There are just less stops, when you take the Thalys, but traveling with the high speed train is more expensive and it requires seat reservations. And the Thalys does not stop at Brussels Central Station, although you can always take the subway to get to the Central Station.
Though Belgium is our neighbor, this was my first time visiting Brussels. We could not have picked a worse date for visiting Brussels. The weather was not very good. It was drizzling in Amsterdam. Well, I thought it was not going to be any rain in Brussels though. Haha. Our first stop was the Grand-Place (or Grote Markt in Dutch/Flemish or Market Square in English). Luckily, every street name in Brussels is in French and Dutch/Flemish. At Grand-Place you can find the Tourist Information Center on the ground floor of the Town Hall.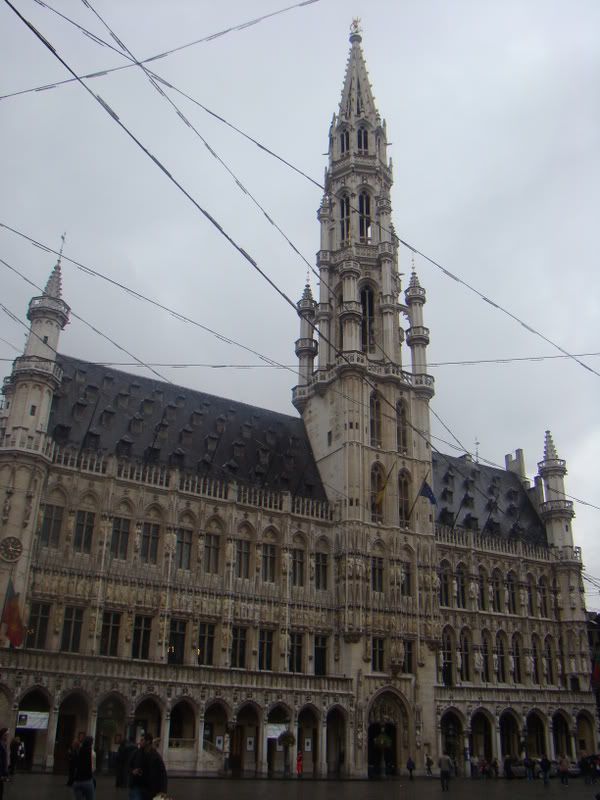 Town Hall (Hôtel de Ville).
(閱讀全文)
I am thinking about visiting Poland in September this year. I would like to visit the capital Warsaw and the old capital Krakow. I am planning to make a day trip to the Auschwitz concentration camp which is near Krakow. I think the visit is going to be very shocking, although I have visited another concentration camp (Dachau near Munich). One should visit Auschwitz in order to understand the extent of harm done to the Jews during WWII. Also, the little town Zakopane, which is near the mountains, is also close to Krakow. So I am planning to visit Zakopane as a day trip.
I found a Chinese travel show on Poland on the internet. It is part of a series called From City to City.
Warsaw
(閱讀全文)